LED Architectural Light (Aspen GSR)
Introducing the Aspen SSR LED Architectural Linear Strip Light, a stunning lighting solution that effortlessly enhances any architectural space. Designed with precision and style in mind, this sleek and versatile strip light delivers unparalleled illumination and aesthetic appeal.
The Aspen SSR features cutting-edge LED technology, providing exceptional brightness while consuming minimal energy. Its slim profile and flexible mounting options allow for seamless integration into any environment, from modern offices to retail stores and hospitality venues.
Upgrade your space with the Aspen SSR LED Architectural Linear Strip Light and enjoy the perfect blend of functionality, aesthetics, and energy efficiency.

Click to view Ordering Matrix

All parts of Aspen GSR are covered for 7 years, including the LED driver.
Superior Heat Dissipation
Extruded aluminum body is exceptional at moving thermal energy. Plus, the aesthetics are modern and attractive.
Maverick LED driver with 0-10V dimming.
Plus motion and dimming sensors, photocell and wireless controls available.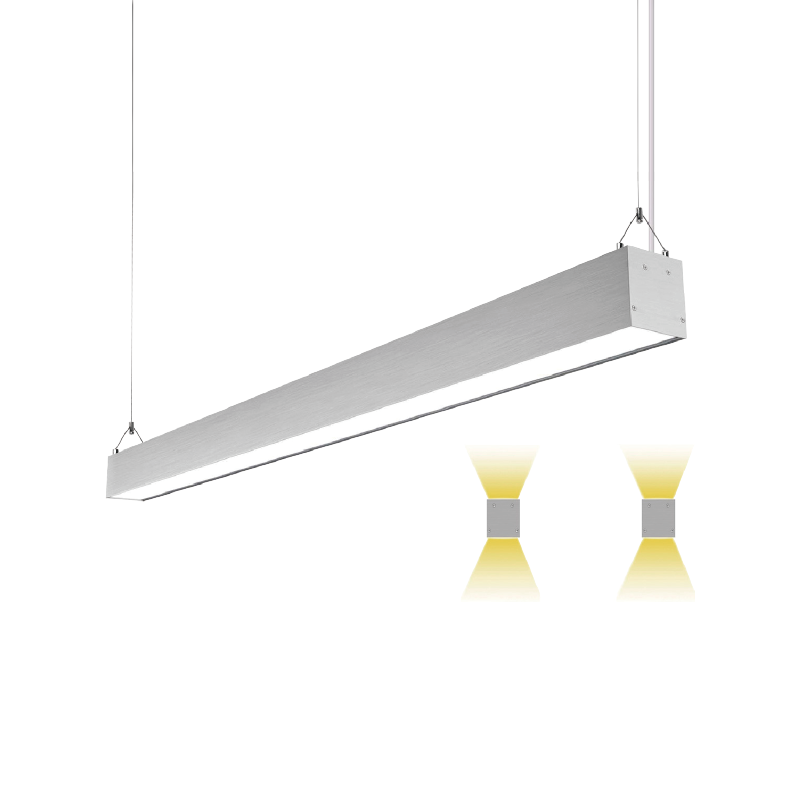 Slim profile and flexible mounting options for seamless integration into any architectural space.

Perfect for accent lighting, task illumination, and architectural highlighting.



Clean lines and contemporary design for a modern aesthetic.

Provides superior illumination and enhances the overall visual appeal of any space.



Low energy consumption for cost savings and environmental sustainability.
Easy installation and compatibility with existing lighting systems.
Consistent and uniform lighting distribution for a cohesive and polished look.
120-277V or 200-480V (50/60Hz), typical, depending on model.
Power Factor: Greater than 0.9 (0.99 typical).
Total Harmonic Distortion: Less than 10%.
Standard is 3kV for LED drivers. Additional surge protection of 10kA and 20kA available as options.
CCT: 3500K, 4000K & 5000K standard.
CRI: > 80
Lenses: UV stable clear polycarbonate.
Mountable in a T-grid ceiling

It has a Life Span of over 70,000 hours
7-Year Limited Product Warranty
(Optional 10-Year Warranty available)
Listings & Certifications