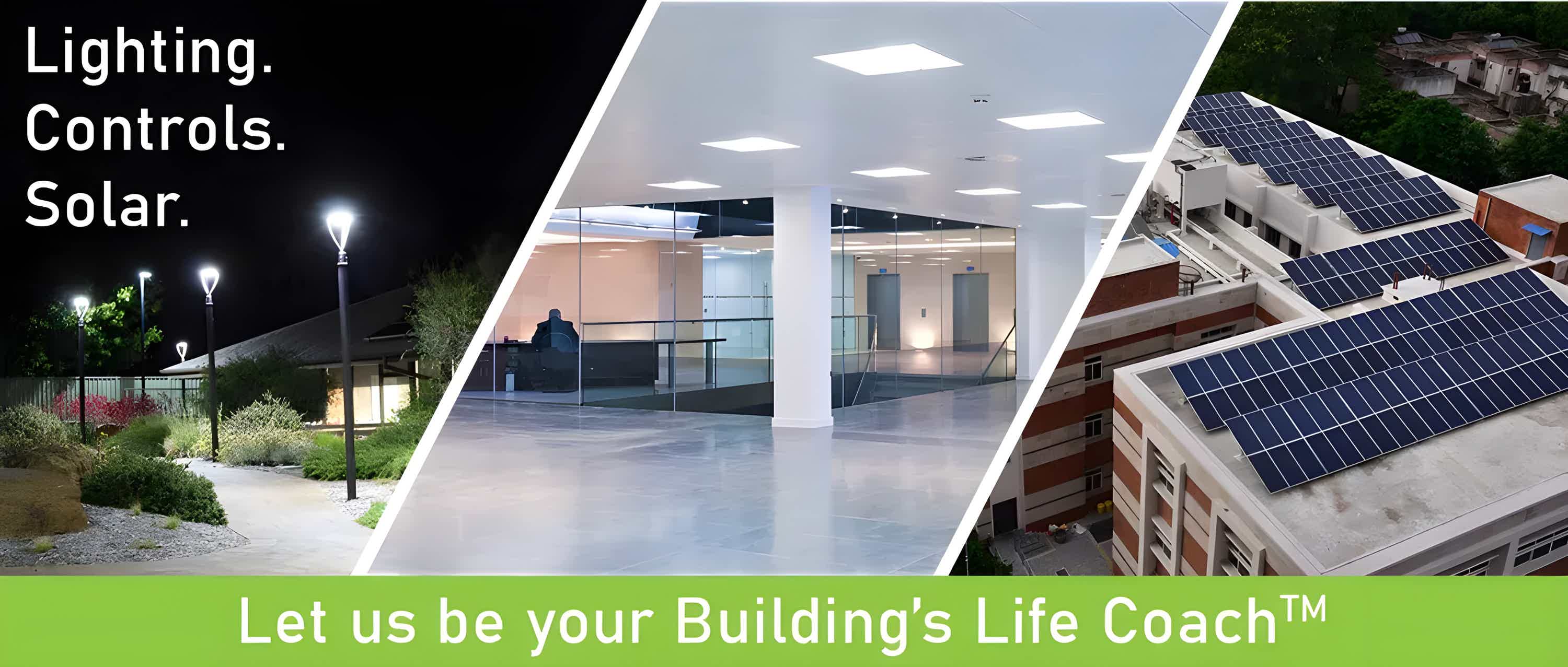 Our Philosophy: Building's Life Coach™
Our vision is to be an industry leading, innovative, and disruptive "Building Life Coach™"
As a Building Life Coach, our commitment is to be the world's only LED Lighting Manufacturer, Solar Manufacturer and Roof Consulting & Rehabilitation company that provides our channel partner clients with a consultative, solution based, value added, energy and time saving solution at a fair price. Being customer centric and internally driven, we will act green in everything we do, and we will constantly adapt to be able to solve our client's building issues for the next 15 years.

Finally, we will be the best at training our channel partners to consistently deliver value added energy conservation measures (ECM's) and solutions to their clients.
ADAPT: NO EXCUSE
Quickly adjust to meet new challenges without excuse.
OVER AND ABOVE
Embrace every opportunity to contribute more.
STRONGER UNITED
Always open to learning and sharing new ideas and methods.
TEACH ME MORE
Self-motivated to lead and help where needed.
Our Purpose, Cause and Passion
Helping people create "A-Ha" moments.
Our Niche

Providing Energy Solutions
Our goal is to provide Energy Solutions within
250,000 buildings/properties by 2030