LED V-Shape Cold Case (Cooler) Light
Introducing our revolutionary LED V-Shape Cold Case Light, the ultimate solution for illuminating your cooler displays with unmatched brilliance and efficiency. Designed to enhance the presentation of your products, this cutting-edge lighting fixture combines sleek aesthetics with advanced technology, setting a new standard in commercial refrigeration.
The V-Shape Cold Case Light features an innovative V-shaped design that ensures uniform illumination throughout your cold case, eliminating any shadows or dark spots. With its high brightness output and wide beam angle, it brilliantly highlights every item, showcasing their vibrant colors and textures, captivating your customers' attention and boosting sales.
Equipped with energy-efficient LED technology, this cooler light not only provides exceptional lighting quality but also helps you save on energy costs. The long lifespan of LEDs ensures maintenance-free operation, reducing the need for frequent replacements. Additionally, the LED V-Shape Cold Case Light emits very little heat, keeping your refrigerated items fresh and preventing unnecessary energy consumption.
Installation is a breeze with our user-friendly design. The V-Shape Cold Case Light can be easily mounted inside your cooler using the included clips or adhesive backing, offering flexibility and adaptability to various refrigerator configurations. Its slim profile and lightweight construction make it unobtrusive, maximizing the available display space while adding a sleek touch to your store.
Upgrade your cooler displays and create an enticing shopping experience with the LED V-Shape Cold Case Light. Elevate your products to a new level of visibility, freshness, and appeal, captivating your customers and driving sales. Trust in our superior lighting solution to illuminate your refrigerated items with excellence and style.
All parts of Cold Case Light are covered for 7 years, including the LED driver.
Superior Heat Dissipation
Extruded aluminum body is exceptional at moving thermal energy. Plus, the aesthetics are modern and attractive.
Maverick LED driver with 0-10V dimming.
Plus motion and dimming sensors, photocell and wireless controls available.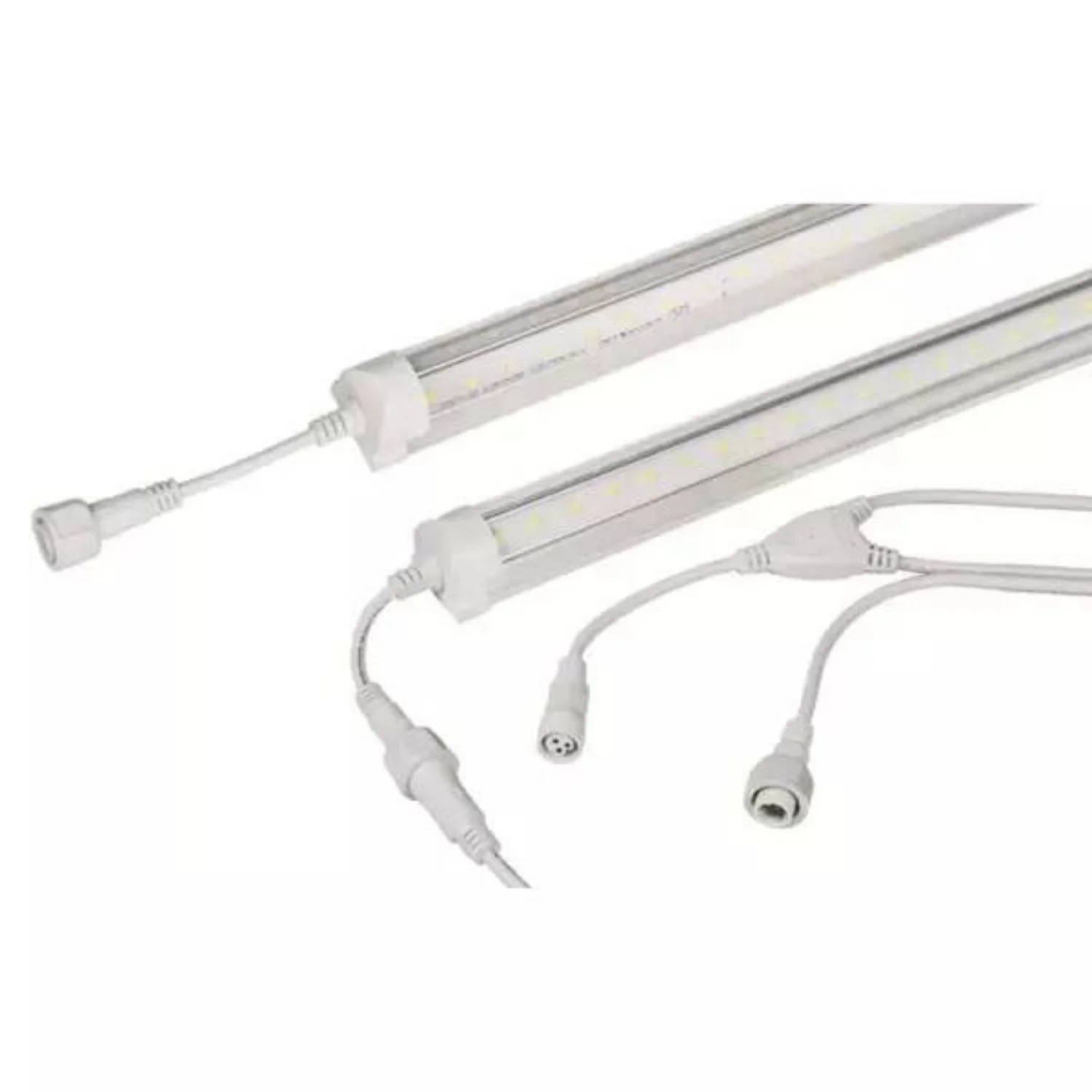 Innovative V-shaped design for uniform illumination and elimination of shadows
High brightness output and wide beam angle for enhanced product visibility
Energy-efficient LED technology for cost savings and reduced energy consumption

Minimal heat emission to keep refrigerated items fresh and conserve energy




Slim profile and lightweight construction for maximum display space utilization



Moisture, dust, and impact-resistant for durability in commercial environments
Enhances product colors and textures, captivating customer attention
Creates an enticing shopping experience and boosts sales
100-277V or 200-480V (50/60Hz), typical, depending on model.
Power Factor: Greater than 0.9 (0.99 typical).
Total Harmonic Distortion: Less than 10%.
Standard is 3kV for LED drivers. Additional surge protection of 10kA and 20kA available as options.
It has a Life Span of over 70,000 hours
5-Year Limited Product Warranty
(Optional 10-Year Warranty available)
Listings & Certifications