LED Bollard Light (Giraffe G)
The LED Bollard Light is a sleek and stylish lighting solution that is perfect for illuminating walkways, pathways, and other outdoor spaces. With its energy-efficient LED technology, it provides bright, even light while minimizing energy consumption and reducing the need for frequent bulb replacements.
This bollard light features a durable and weather-resistant construction that can withstand harsh outdoor conditions. It is easy to install and requires minimal maintenance, making it a cost-effective and reliable lighting option for residential and commercial applications.
It is an ideal choice for enhancing the safety and security of outdoor areas while creating a welcoming ambiance for guests and visitors.
Click here for Ordering Matrix
All parts of Giraffe G are covered for
7 years, including the LED driver.
Superior Heat Dissipation
Extruded aluminum body is exceptional at moving thermal energy. Plus, the aesthetics are modern and attractive.
Maverick LED driver with 0-10V dimming.
Plus motion and dimming sensors, photocell and wireless controls available.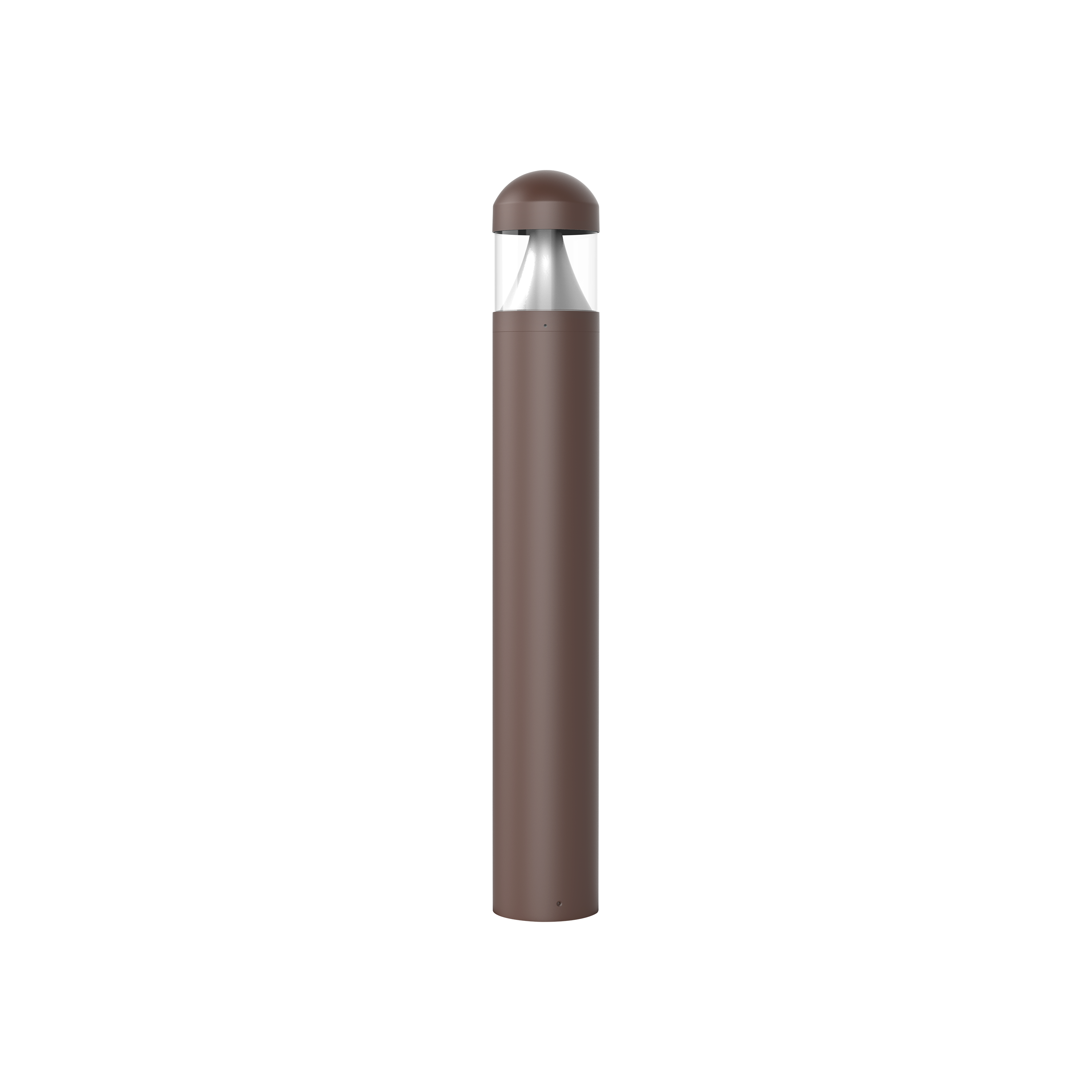 Energy-efficient LED technology.

Durable and weather-resistant construction.
Easy to install and maintain.

Provides bright and even illumination.




Provides enhanced safety and security for outdoor spaces.



Creates a welcoming and attractive ambiance.

Environmentally friendly lighting option.



Long-lasting performance and reliability.
LED Bollard Light (Giraffe G) is constructed using high-quality materials to ensure durability and longevity.

The housing of the bollard light is made of die-cast aluminum.
The diffuser lens of the bollard light is made of polycarbonate material, which provides even light distribution and protects the LED components from damage.
The LED chips used are high-performance and energy-efficient.

Designed to be easily installed on a variety of surfaces, including concrete, asphalt, and soil.




Comes with additional features such as dimming capabilities providing added convenience and energy savings.



Giraffe G use high-performance LED chips to provide bright and efficient illumination.

These Lights are powered by an LED driver, which regulates the amount of electricity that flows to the LEDs, ensuring optimal performance and efficiency.
10KV Surge Protection
The electrical components of LED Bollard Lights are designed to be easy to install and maintain, with plug-and-play connectors and modular designs.

These lights are designed to provide long-lasting performance and reliability, with a lifespan of over 70,000 hours.



It has a Life Span of over 70,000 hours.
7-Year Limited Warranty
(Optional 10-Year Warranty available)
Listings & Certifications