Introducing our high-quality LED Flood Light (Puma G), perfect for illuminating a wide variety of outdoor spaces. With its sleek and modern design, this flood light is both aesthetically pleasing and highly functional.
Featuring energy-efficient LED technology, our flood light offers bright and powerful illumination while consuming minimal electricity. It has a high luminous efficiency, providing more lumens per watt than traditional lighting technologies.
Built to withstand harsh outdoor environments, our LED flood light is designed with a durable, waterproof housing that is resistant to corrosion and rust. Our LED flood light is easy to install and comes with an adjustable bracket, making it easy to mount and direct the light where it is needed most.
Click to view Ordering Matrix
All parts of Puma G are covered for
7 years, including the LED driver.
Superior Heat Dissipation
Extruded aluminum body is exceptional at moving thermal energy. Plus, the aesthetics are modern and attractive.
Maverick LED driver with 0-10V dimming.
Plus motion and dimming sensors, photocell and wireless controls available.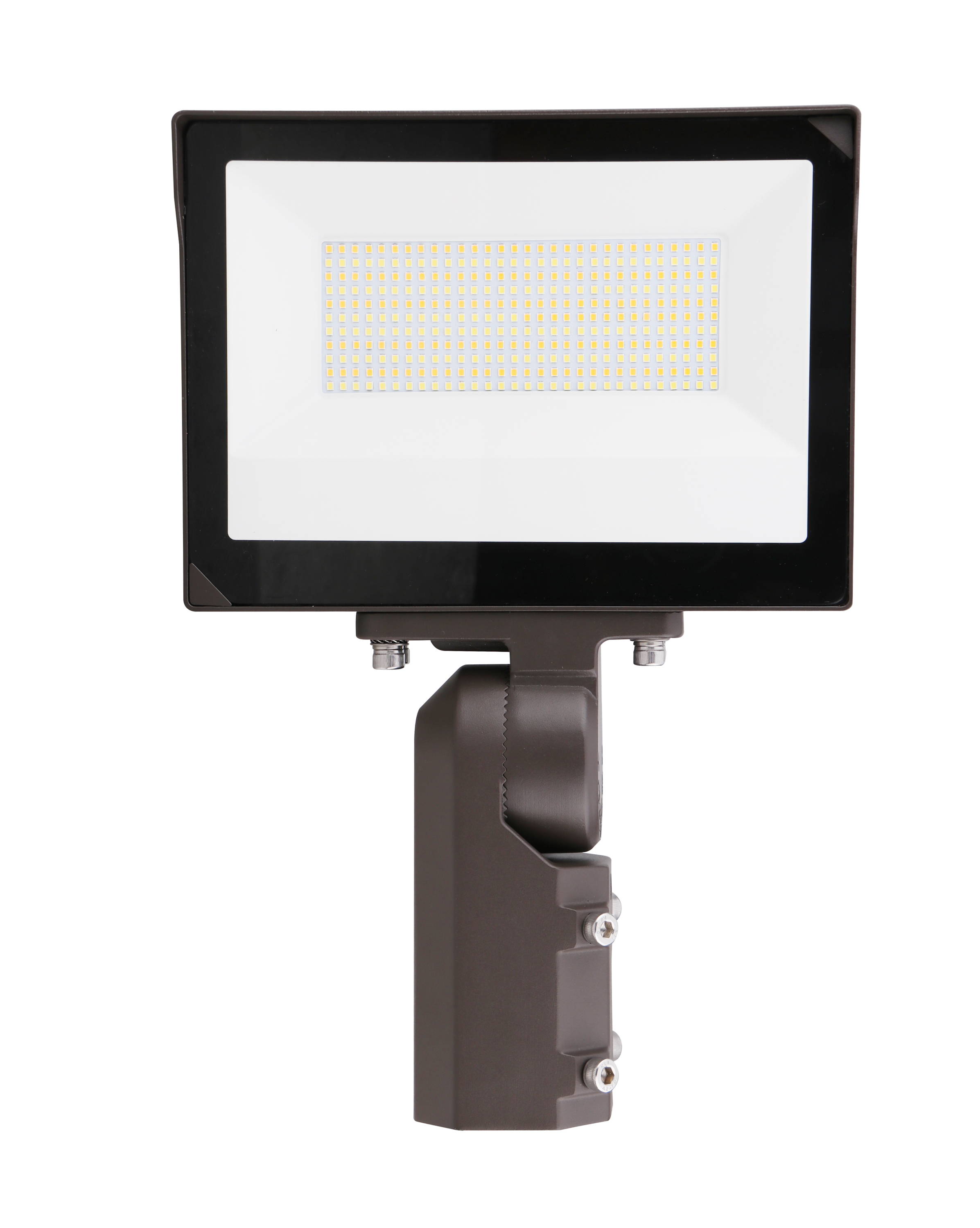 Energy-efficient LED technology



High luminous efficiency for brighter light with less energy consumption
Waterproof and durable housing

Provides bright and powerful illumination.




Low maintenance requirements



Easy to install and adjust
Enhances the aesthetics of outdoor spaces
Environmentally friendly lighting option
Improved safety and security in outdoor areas
120-277V or 200-480V (50/60Hz), typical, depending on model.
Power Factor: Greater than 0.9 (0.99 typical).
Total Harmonic Distortion: Less than 10%.
Standard is 3kV for LED drivers. Additional surge protection of 10kA and 20kA available as options.
CCT: 2200K, 3000K, 3500K, 4000K and 5000K standard.
CRI: > 80
Lenses: UV stable clear polycarbonate.
Slip fitter Mount.
Direct Arm Mount.
Trunnion Mount.

It has a Life Span of over 70,000 hours
7-Year Limited Product Warranty
(Optional 10-Year Warranty available)
Listings & Certifications