LED Full Cutoff Wall Pack (Jaguar G)
Introducing our LED Full Cutoff Wall Pack (Jaguar G), the perfect lighting solution for enhancing security, visibility, and aesthetics in outdoor spaces. Designed with efficiency and durability in mind, this state-of-the-art lighting fixture combines advanced LED technology with a sleek, compact design.
The Full Cutoff feature ensures that the light is directed downward and outward, minimizing light pollution and reducing glare. This focused illumination not only enhances visibility but also complies with dark sky regulations, making it an environmentally friendly choice.
Our Jaguar G offers exceptional energy efficiency, consuming significantly less power than traditional lighting options. By utilizing high-quality LEDs, it provides bright, uniform illumination while minimizing energy consumption, resulting in substantial cost savings.
Upgrade your space with this cutting-edge lighting fixture and experience the benefits of enhanced security and visibility while reducing energy costs and environmental impact.

Click to view Ordering Matrix

All parts of Jaguar G are covered for 7 years, including the LED driver.
Superior Heat Dissipation
Extruded aluminum body is exceptional at moving thermal energy. Plus, the aesthetics are modern and attractive.
Maverick LED driver with 0-10V dimming.
Plus motion and dimming sensors, photocell and wireless controls available.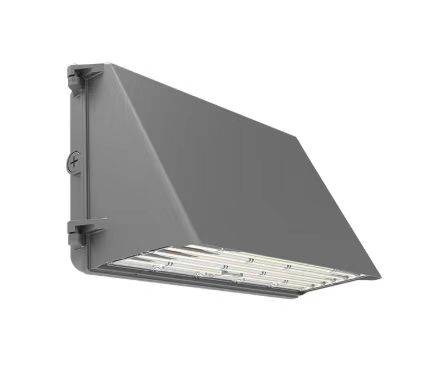 Directs light downward and outward, minimizing light pollution and reducing glare.
Utilizes advanced LED technology to provide bright illumination while consuming significantly less power compared to traditional lighting options.

Meets dark sky regulations by minimizing light spillage and preserving natural darkness.



Built to withstand harsh weather conditions with a corrosion-resistant housing and a tempered glass lens.

Features a modern and slim profile that seamlessly blends into any architectural setting.



Provides improved visibility, enhancing safety and security in outdoor areas.
120-277V or 200-480V (50/60Hz), typical, depending on model.
Power Factor: Greater than 0.9 (0.99 typical).
Total Harmonic Distortion: Less than 10%.
Standard is 3kV for LED drivers. Additional surge protection of 10kA and 20kA available as options.
CCT: 3000K, 4000K & 5000K standard.
CRI: > 80
Lenses: UV stable clear polycarbonate.

It has a Life Span of over 70,000 hours
7-Year Limited Product Warranty
(Optional 10-Year Warranty available)
Listings & Certifications