LED Petroleum Canopy Light
(Lynx B)
Introducing our cutting-edge LED Petroleum Canopy Light (lynx B), the ultimate solution for illuminating petroleum stations with unmatched efficiency and performance. Designed to meet the specific needs of the petroleum industry, this state-of-the-art lighting fixture will transform your canopy area into a brightly lit, safe, and visually appealing space.
Energy efficiency is at the forefront of our design. Our LED Canopy Light consumes significantly less energy compared to traditional lighting sources, allowing you to reduce your energy costs without compromising on illumination.

Our LED Petroleum Canopy Light not only offers exceptional performance but also contributes to a greener future. With its eco-friendly design, it minimizes carbon footprint and reduces light pollution. By choosing our product, you're making a sustainable choice that aligns with your environmental goals.

Click to view Ordering Matrix

All parts of Lynx B are covered for 7 years, including the LED driver.
Superior Heat Dissipation
Extruded aluminum body is exceptional at moving thermal energy. Plus, the aesthetics are modern and attractive.
Maverick LED driver with 0-10V dimming.
Plus motion and dimming sensors, photocell and wireless controls available.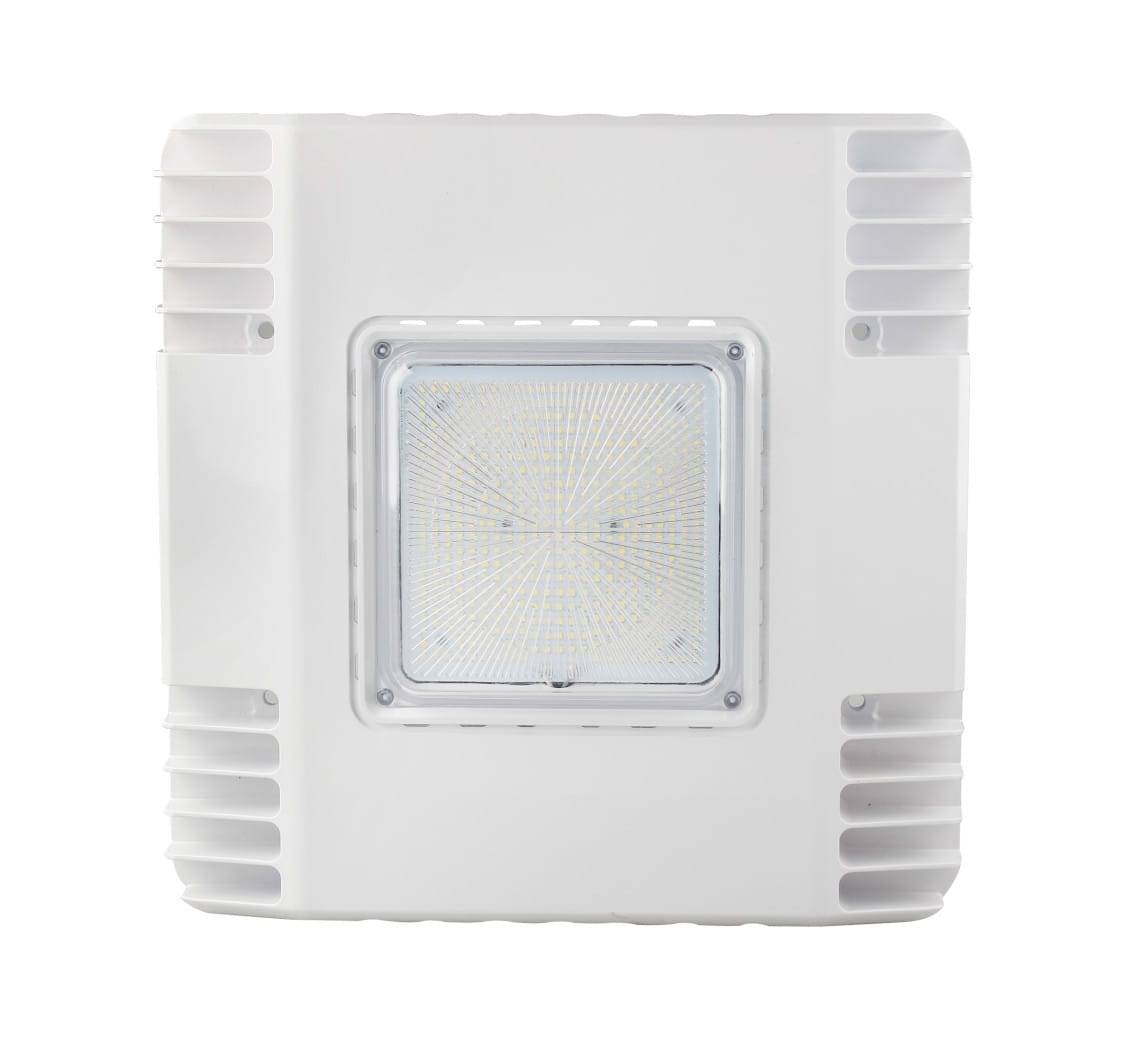 Utilizes cutting-edge LED technology for superior lighting performance.

Provides a brilliant, even illumination that eliminates shadows and dark spots.

Consumes significantly less energy compared to traditional lighting sources, reducing energy costs.

Constructed with premium materials to withstand harsh weather conditions and

corrosion resistant

.




Compatible with standard canopy mounting systems, making retrofitting simple and efficient.



Easy to handle during installation, reducing downtime.
Minimizes carbon footprint and reduces light pollution.
Provides excellent visibility, ensuring a safe and secure environment for customers.
120-277V or 200-480V (50/60Hz), typical, depending on model.
Power Factor: Greater than 0.9 (0.99 typical).
Total Harmonic Distortion: Less than 10%.
Standard is 3kV for LED drivers. Additional surge protection of 10kA and 20kA available as options.
CCT: 5000K standard.
CRI: > 80
Lenses: UV stable clear polycarbonate.

It has a Life Span of over 70,000 hours
7-Year Limited Product Warranty
(Optional 10-Year Warranty available)
Listings & Certifications