LED Standard Wall Pack (Tiger B)
Introducing our LED Standard Wall Pack (Tiger B) - a powerful and energy-efficient lighting solution for both residential and commercial applications. With its sleek and durable design, this wall pack delivers exceptional illumination while significantly reducing energy consumption.
Equipped with advanced LED technology, our Tiger B Wall Pack provides a bright and uniform light output, enhancing visibility and safety in outdoor spaces.
Choose our LED Standard Wall Pack to enjoy the benefits of energy-efficient lighting, enhanced visibility, durability, and easy installation. Upgrade your outdoor lighting today and illuminate your surroundings with confidence.

Click to view Ordering Matrix

All parts of Tiger B are covered for 7 years, including the LED driver.
Superior Heat Dissipation
Extruded aluminum body is exceptional at moving thermal energy. Plus, the aesthetics are modern and attractive.
Maverick LED driver with 0-10V dimming.
Plus motion and dimming sensors, photocell and wireless controls available.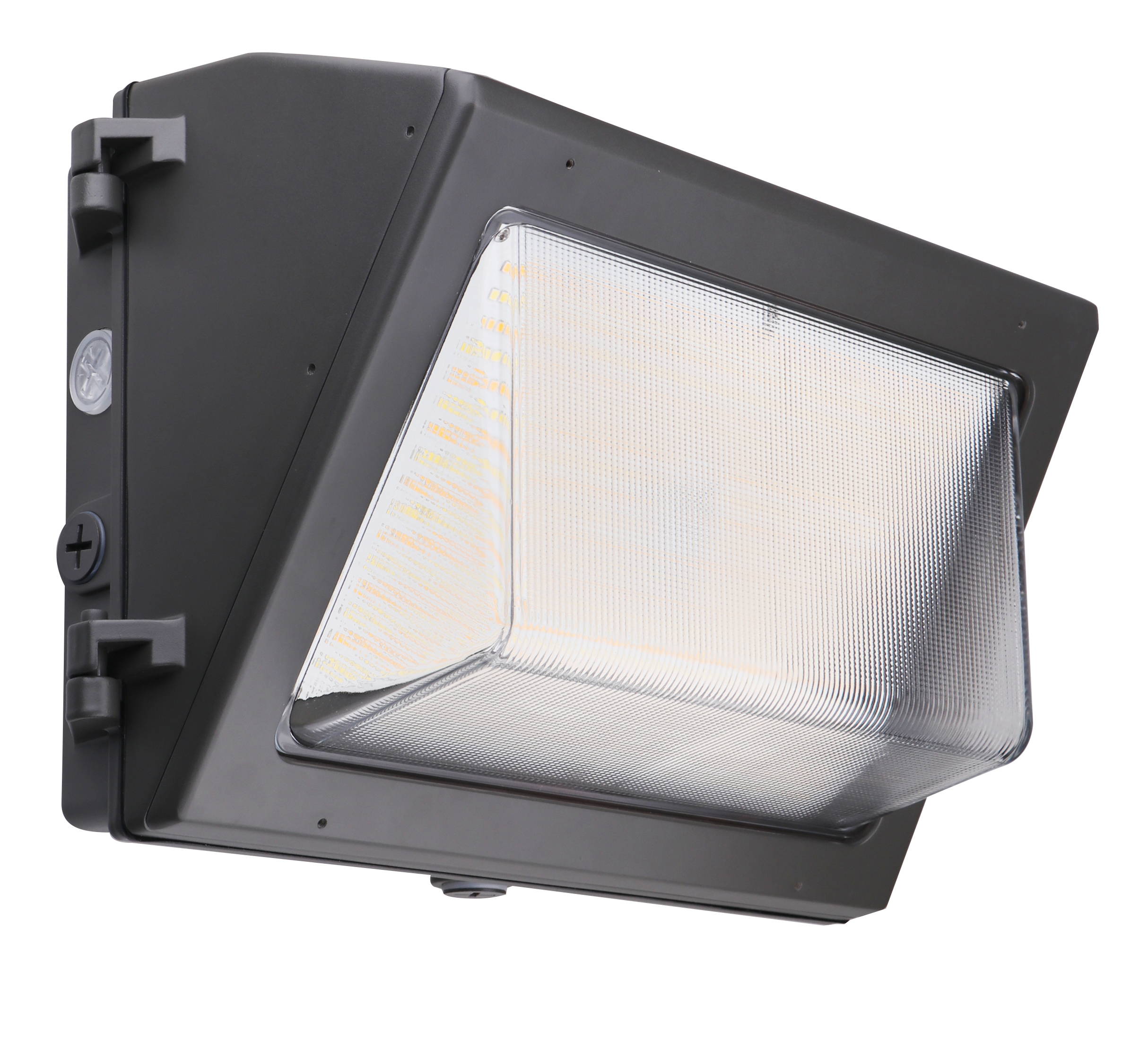 Powerful and energy-efficient LED lighting solution
Sleek and durable design
Provides bright and uniform light output
Enhances visibility and safety in outdoor spaces

Resistant to harsh weather conditions for reliable operation year-round




Reduces maintenance costs and environmental impact



Easy to install, suitable for new installations and retrofit project
120-277V or 200-480V (50/60Hz), typical, depending on model.
Power Factor: Greater than 0.9 (0.99 typical).
Total Harmonic Distortion: Less than 10%.
Standard is 3kV for LED drivers. Additional surge protection of 10kA and 20kA available as options.
CCT: 5000K standard.
CRI: > 80
Lenses: UV stable clear polycarbonate.

It has a Life Span of over 70,000 hours
7-Year Limited Product Warranty
(Optional 10-Year Warranty available)
Listings & Certifications