LED Round Highbay (Ash SSR)
Introducing the LED Round High Bay (ASH SSR), the perfect lighting solution for large indoor spaces. This advanced LED fixture combines cutting-edge technology with exceptional performance to deliver superior illumination and energy efficiency.
Designed for high ceilings, the LED Round High Bay emits a powerful and even light distribution, ensuring optimal visibility across your workspace. Its sleek and compact design maximizes space utilization while providing a modern and professional look.
The ASH SSR features a durable construction, built to withstand demanding industrial environments. Its robust materials and IP65-rated design make it resistant to dust, moisture, and impact, ensuring reliable performance and longevity.

Experience the benefits of superior lighting with the LED Round High Bay (ASH SSR). Upgrade your space with this efficient, long-lasting, and visually pleasing lighting solution today.

Click to view Ordering Matrix
All parts of Ash SSR are covered for 7 years, including the LED driver.
Superior Heat Dissipation
Extruded aluminum body is exceptional at moving thermal energy. Plus, the aesthetics are modern and attractive.
Maverick LED driver with 0-10V dimming.
Plus motion and dimming sensors, photocell and wireless controls available.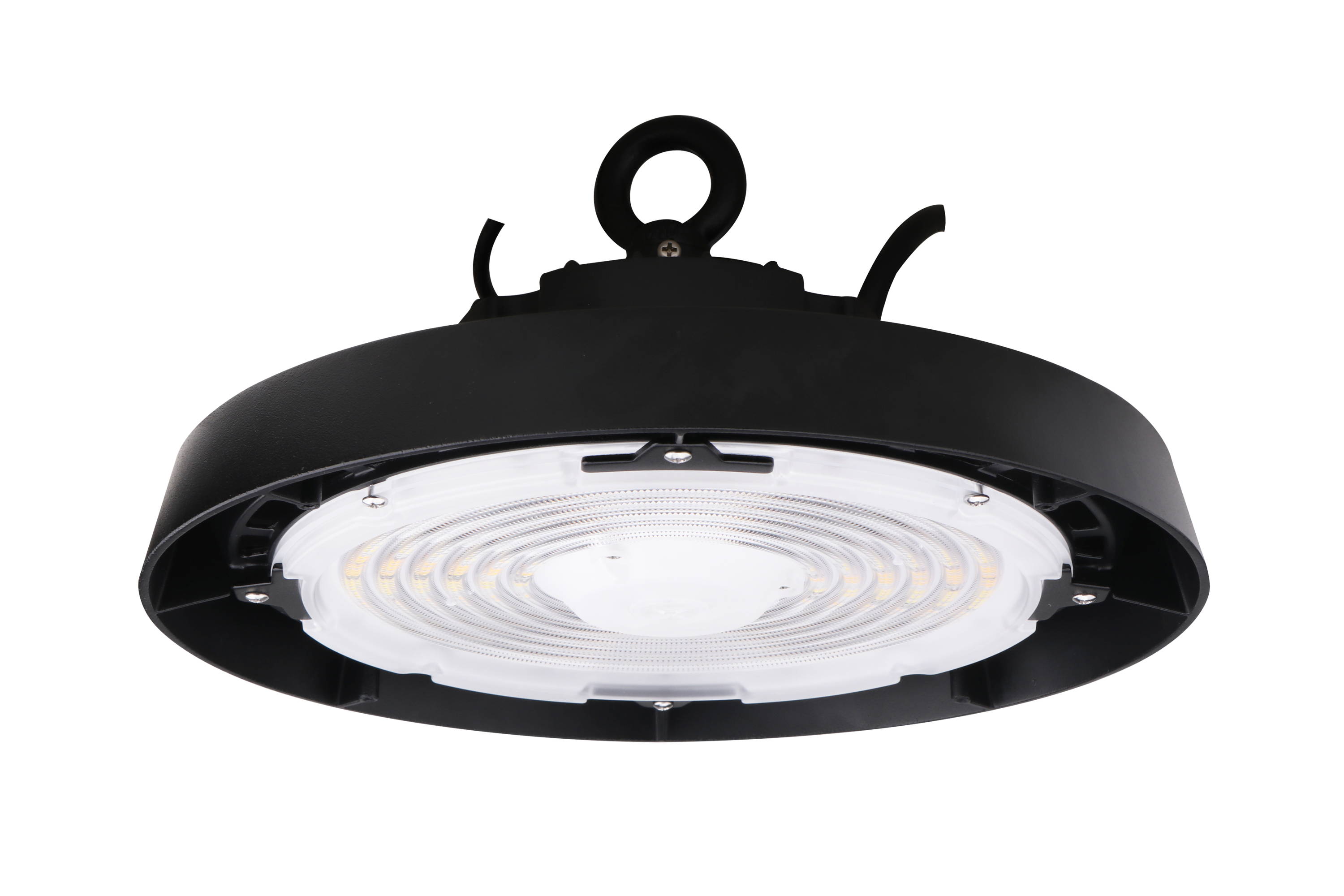 Powerful and even light distribution for optimal visibility in large indoor spaces

Sleek and compact design maximizes space utilization




Lightweight and easy-to-handle design for quick and hassle-free installation




Modern and professional appearance adds aesthetic value to the space



Enhanced efficiency and longevity compared to traditional lighting options
Significant cost savings on electricity bills over the lifespan of the product.
120-277V or 200-480V (50/60Hz), typical, depending on model.
Power Factor: Greater than 0.9 (0.99 typical).
Total Harmonic Distortion: Less than 10%.
Standard is 3kV for LED drivers. Additional surge protection of 10kA and 20kA available as options.
CCT: 5000K standard.
CRI: > 80
Lenses: UV stable clear polycarbonate.

It has a Life Span of over 70,000 hours
7-Year Limited Product Warranty
(Optional 10-Year Warranty available)
Listings & Certifications