LED Back-lit Panel Light (Smart SWS)
Introducing our cutting-edge LED Back-lit Panel Light, the Smart SWS. Designed to revolutionize your lighting experience, this state-of-the-art panel light combines energy efficiency, sleek design, and smart functionality to create an unparalleled lighting solution.
The Smart SWS LED Back-lit Panel Light is built with advanced LED technology, ensuring optimal brightness while consuming significantly less energy compared to traditional lighting sources. With its high luminous efficacy, it provides a brilliant and uniform illumination, creating a visually appealing and well-lit environment.
But what truly sets the Smart SWS apart is its intelligent features. Equipped with smart wireless connectivity, this panel light seamlessly integrates with your smart home ecosystem. Through a user-friendly mobile app, you can effortlessly control and customize your lighting preferences. Dim the lights, adjust color temperature, and even schedule automatic on/off timings from the palm of your hand.
Additionally, the Smart SWS offers dynamic lighting modes, enabling you to transform your space with a single touch. Whether you desire a cozy ambiance for relaxation, a vibrant atmosphere for productivity, or a soothing setting for sleep, this panel light has got you covered. Its versatile color temperature range and adjustable brightness settings allow you to create the perfect lighting mood for any occasion.
Upgrade your lighting experience to the next level with the Smart SWS LED Back-lit Panel Light. It not only enhances the aesthetics of your surroundings but also offers convenient control and energy efficiency. Embrace the future of lighting technology and transform your space with the Smart SWS today.

Click to view Ordering Matrix

All parts of Smart SWS are covered for 7 years,
including the LED driver.
Superior Heat Dissipation
Extruded aluminum body is exceptional at moving thermal energy. Plus, the aesthetics are modern and attractive.
Maverick LED driver with 0-10V dimming.
Plus motion and dimming sensors, photocell and wireless controls available.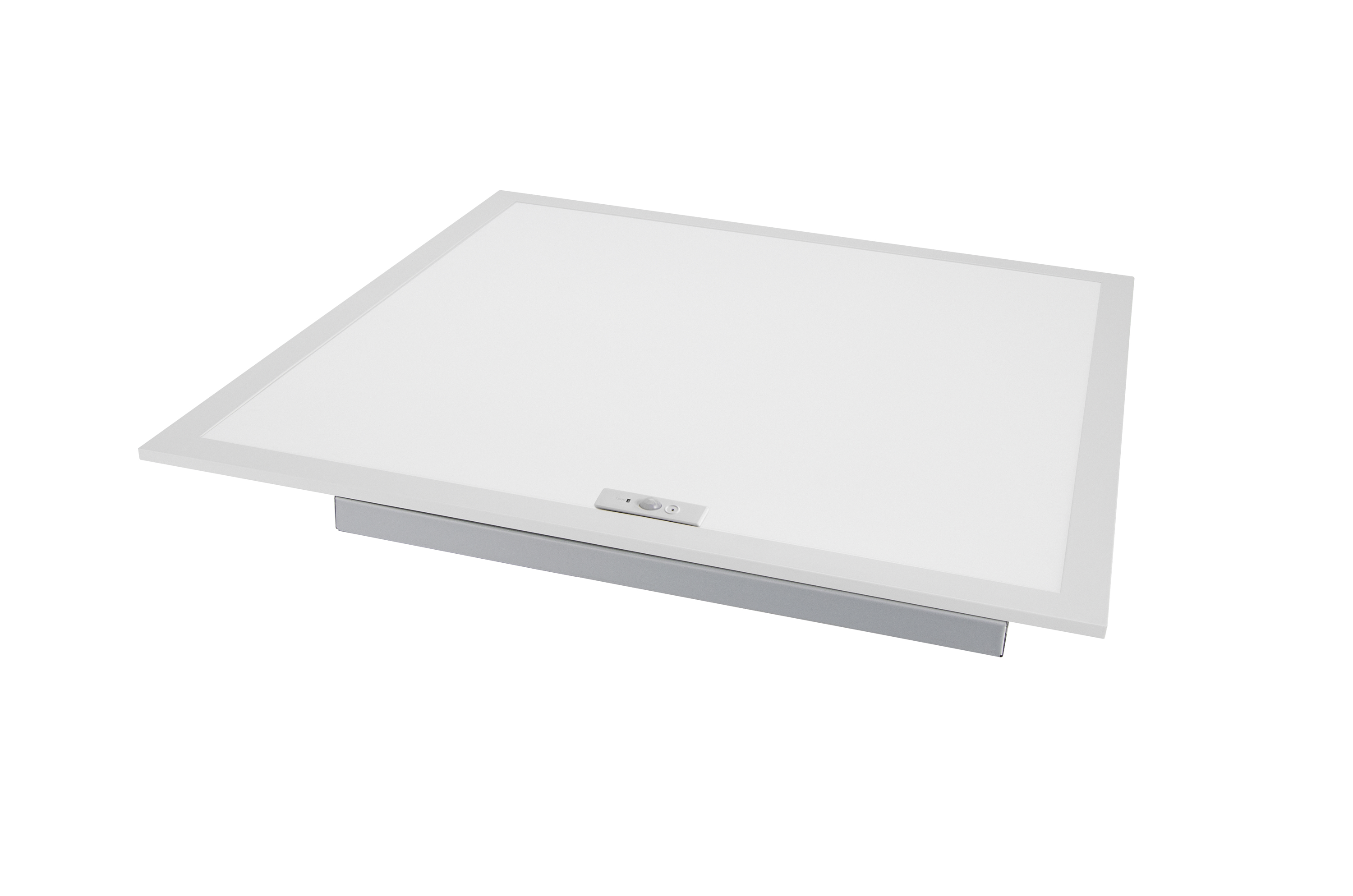 Advanced LED technology for optimal brightness and energy efficiency.

Smart wireless connectivity for seamless integration with smart home ecosystems.



User-friendly mobile app for easy control and customization of lighting preferences.

Dynamic lighting modes for instant transformation of the space.



Slim and lightweight design for easy installation on various surfaces.

Creates a visually appealing and well-lit environment.




Enhances the aesthetics of any space with a sleek and modern look.
120-277V or 200-480V (50/60Hz), typical, depending on model.
Power Factor: Greater than 0.9 (0.99 typical).
Total Harmonic Distortion: Less than 10%.
Standard is 3kV for LED drivers. Additional surge protection of 10kA and 20kA available as options.
CCT: 3000K to 6500K standard.
CRI: > 80
Lenses: UV stable clear polycarbonate.
Mountable in an existing troffer fixture
It has a Life Span of over 70,000 hours
7-Year Limited Product Warranty
(Optional 10-Year Warranty available)
Listings & Certifications