LED Dusk-to-Dawn Light (Bengal G)
Introducing our high-performance LED Dusk-to-Dawn Light (Bengal G), designed to provide reliable and energy-efficient outdoor lighting solutions. This sleek and durable light fixture is equipped with advanced LED technology, making it the perfect choice for illuminating driveways, pathways, gardens, and other outdoor areas throughout the night.
With its built-in dusk-to-dawn sensor, this light automatically turns on at dusk and turns off at dawn, eliminating the need for manual operation. Our Bengal G ensures a seamless lighting experience, providing enhanced safety and security for your property.
Upgrade your outdoor lighting with our reliable and efficient Bengal G. Enjoy the convenience of automated lighting, exceptional brightness, and long-lasting performance, all in one superior product. Illuminate your surroundings with confidence and style, creating a safer and more inviting outdoor space for you and your loved ones.

Click to view Ordering Matrix

All parts of Bengal G are covered for 7 years, including the LED driver.
Superior Heat Dissipation
Extruded aluminum body is exceptional at moving thermal energy. Plus, the aesthetics are modern and attractive.
Maverick LED driver with 0-10V dimming.
Plus motion and dimming sensors, photocell and wireless controls available.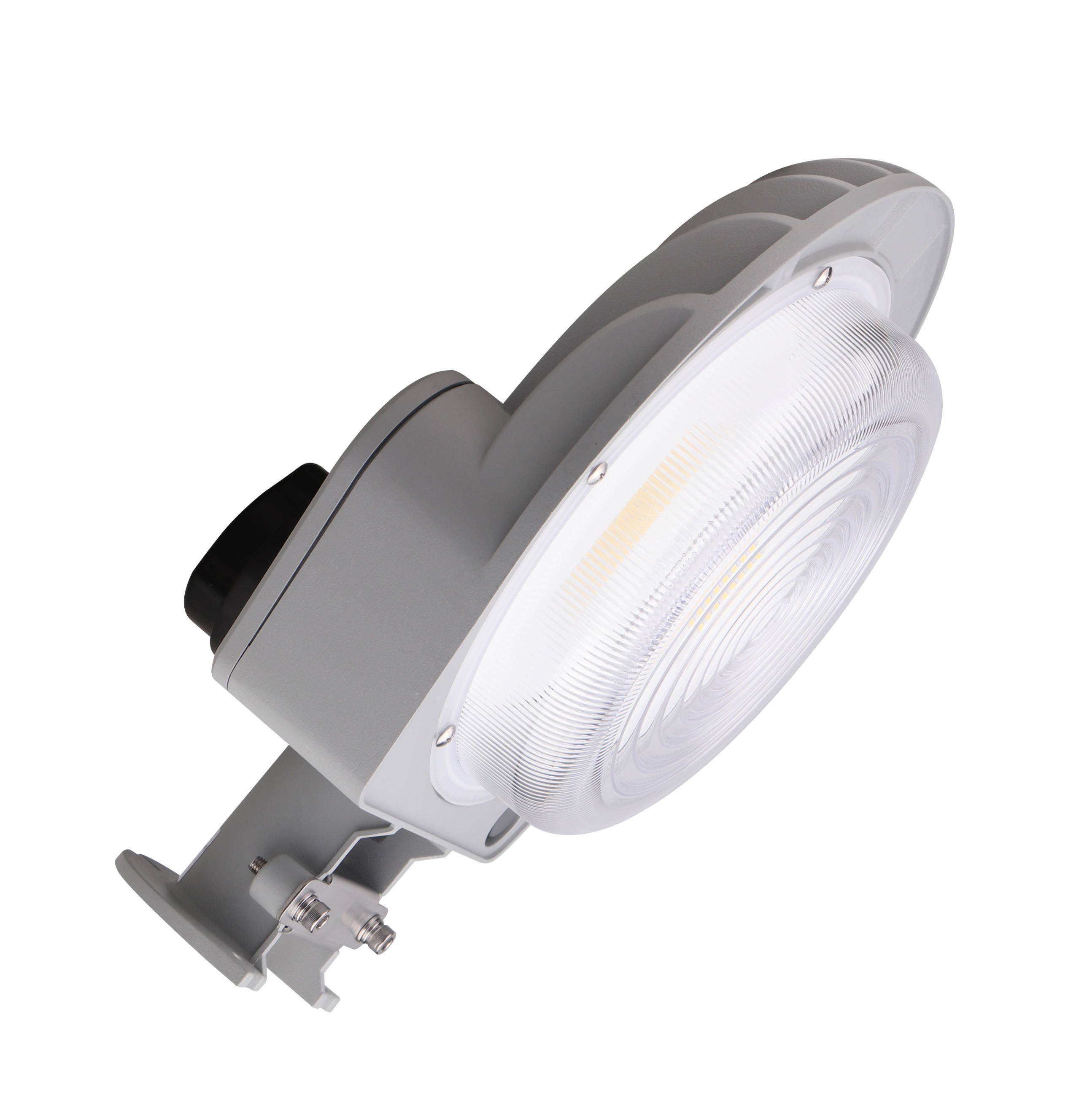 Advanced LED technology for reliable and energy-efficient outdoor lighting
Built-in dusk-to-dawn sensor for automatic operation.

Sleek and durable design for long-lasting performance.

Ultra-bright LED bulbs for exceptional illumination.

Even light distribution to minimize dark spots.

Saves on electricity bills and reduces environmental impact.

Enhances safety and security in outdoor spaces.

Creates a welcoming and inviting atmosphere.
120-277V or 200-480V (50/60Hz), typical, depending on model.
Power Factor: Greater than 0.9 (0.99 typical).
Total Harmonic Distortion: Less than 10%.
Standard is 3kV for LED drivers. Additional surge protection of 10kA and 20kA available as options.
CCT: 3000K, 4000K & 5000K standard.
CRI: > 80
Lenses: UV stable clear polycarbonate.

It has a Life Span of over 70,000 hours
7-Year Limited Product Warranty
(Optional 10-Year Warranty available)
Listings & Certifications