LED Street Light (Cougar S)
Our LED streetlight is a high-quality lighting solution designed to provide efficient and reliable illumination for streets, roads, highways and public spaces.
With advanced LED technology, this streetlight offers superior energy efficiency, a long lifespan, and a bright and clear light output. Its durable construction and adjustable mounting make it easy to install and position in any location.
Overall, this LED streetlight is the perfect choice for municipalities, cities, and businesses looking to upgrade their lighting infrastructure to a more energy-efficient, reliable and long-lasting solution.

Click here for Ordering Matrix
All parts of Cougar S are covered for
7 years, including the LED driver.
Superior Heat Dissipation
Extruded aluminum body is exceptional at moving thermal energy. Plus, the aesthetics are modern and attractive.
Maverick LED driver with 0-10V dimming.
Plus motion and dimming sensors, photocell and wireless controls available.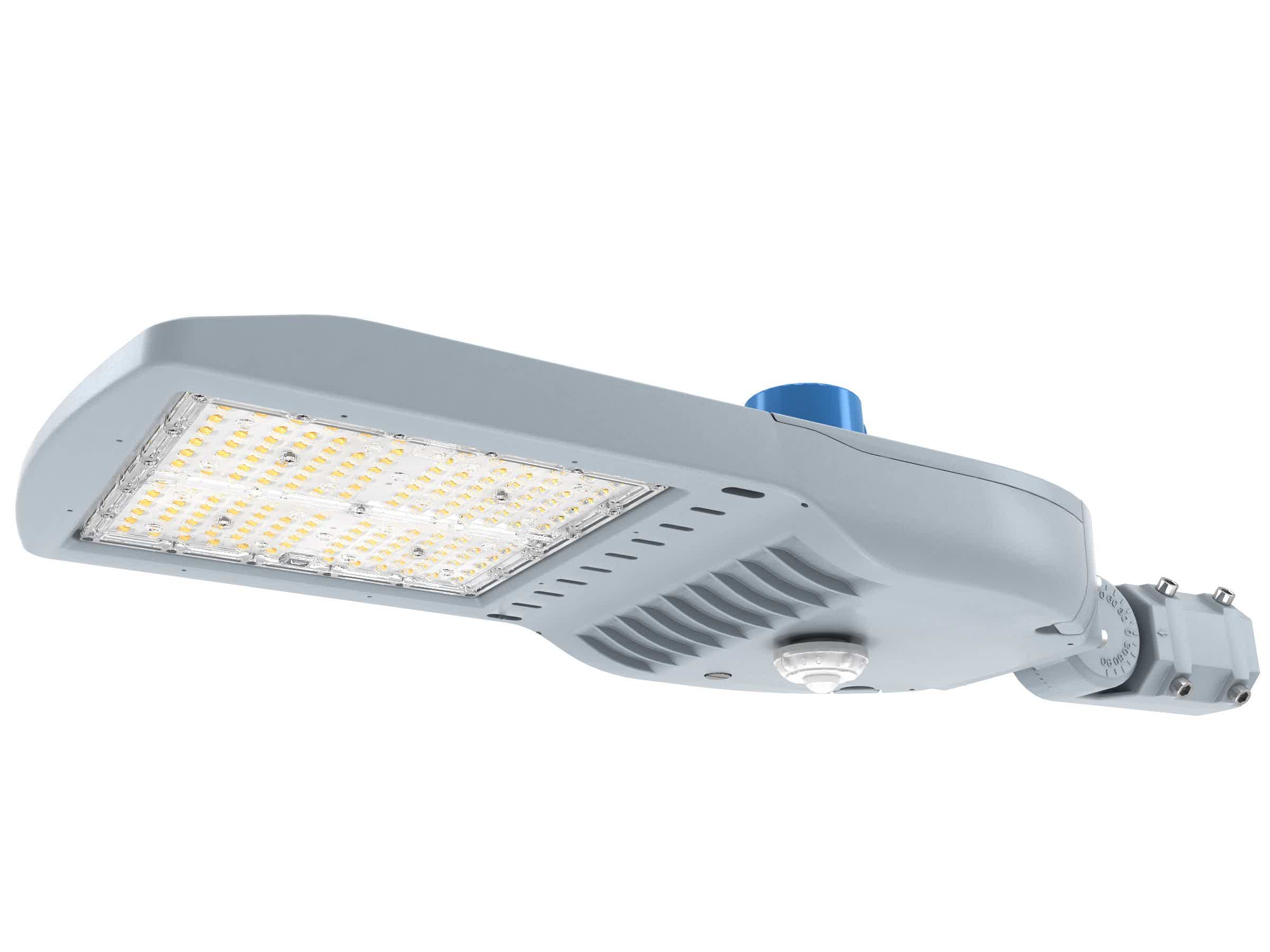 Energy efficient, consuming up to 50% less power than traditional streetlights.

Bright and clear illumination with high CRI.



Durable construction with aluminum housing and tempered glass lens.
Adjustable mounting for easy installation and positioning.

Reduced maintenance costs due to long lifespan.




Accurate color rendering for better visibility in low-light conditions.



Resistant to harsh weather conditions, ensuring reliable performance.
Lower environmental impact compared to traditional streetlights.
Housing made of aluminum (die casted housing)
Top pole or side entry. As a standard equipped with a 60 mm pole connector, 76 mm also available.

Dust painted with epoxy paint & thermal treatment to ensure long-term environmental protection against all weather conditions.

All screws are made of stainless steel.
All gaskets are made of ozone and UV resistant material for IP65 protection.
110 – 277 V input voltage range upon request
Power factor at full load more than 0,95
10KV Surge Protection
Total harmonic distortion (THD) ≤ 8%

Protection class I or II



High corrosion resistance
Standardly we are using PMMA that is 100% UV resistant which prevents against yellowing over the entire life time of the lenses.
Polycarbonate lenses ensure high impact resistance.
Photometric files are available upon request.

It has a Life Span of over 70,000 hours.
7-Year Limited Warranty
(Optional 10-Year Warranty available)
Listings & Certifications